Whether you are looking to hone leadership skills, build management capacity, or shift your professional/personal trajectory, we provide one-on-one coaching and innovative learning institutes to serve you along the way.
Coaching Services
Executive – Cultivage works with executives across industries to support vision development, strategic decision-making, culture creation, team development, change management, and leadership effectiveness.
Leadership – Cultivage supports up-and-coming leaders in developing personal presence, social and organization awareness, decision-making skills, interpersonal acumen, and strategies for influence.
Transition – For those moving along new trajectories, Cultivage offers coaching to navigate transitions by exploring the needs, expectations, concerns, and possibilities that impact major life changes.
Career – Cultivage uses our signature Career Design curriculum to support you in finding your authentic path that aligns values and work choices.
Cultivage's coaching model provides a balanced approach to help you envision your next steps, overcome barriers, and execute actions that lead to results. Together as client and coach, we identify your most important performance markers to ensure the process is targeted and provides a significant return on your investment. In addition to goal attainment, clients share that they experience greater resilience, emotional agility, and over-all well-being as a result of coaching.
Services include individual sessions, coaching packages, and retainment services.
Contact us to schedule a free session to assess your goals and learn how you can create your desired impact personally and professionally.
"Thank you for coming to work with the Denver IT Executives group. Your approach didn't follow a standard template, but instead your coaching sparked our learning and helped us look at other areas and ways to move forward. Thank you for your valuable perspectives and insightful work."
– Member, DITEX – Denver IT Executives
Learning Institutes
Cultivage's Learning Institutes – Join us for interactive and dynamic learning institutes to gather around common goals, explore possibilities, create action plans, and be invigorated by a community of support.
Institutes are open to individuals and groups, and held at various locations throughout the year in both in-person and on-line formats.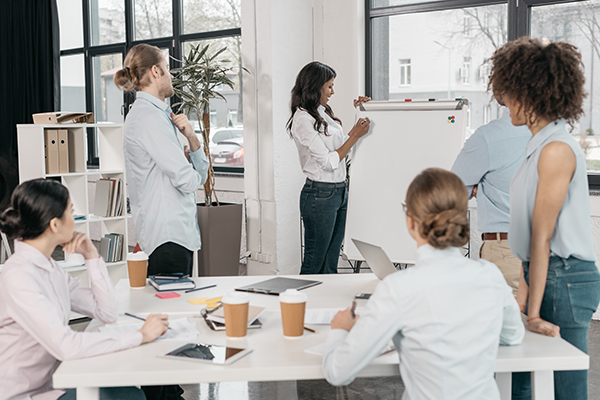 If you are interested in a specific topic, send us a message and we will be in touch.
2021 Spring Calendar :
Retreat/Reinvent/Recharge
A six week online course to support women experiencing professional & personal transition. This course runs approximately every 90 days. Call 303-912-0271 for more information or go to http://www.retreatreinventrecharge.com
Coaching Skills for Leaders, Managers and Educators
Center for Professional Development – University of Denver, Denver, CO
Tuesdays, January 26 and February 2, 2021  6:00 p.m. – 9:00 p.m.
Coaching Strategies to Promote Emotional & Social Agility
Center for Professional Development – University of Denver, Denver, CO
Tuesday, March 2, 2021  6:00 p.m. – 9:00 p.m.
Coaching Strategies to Lead Effective Teams 
Center for Professional Development – University of Denver, Denver, CO
Tuesday, April 6, 2021  6:00 p.m. – 9:00 p.m.
Coaching Practicum
Center for Professional Development – University of Denver, Denver, CO
Tuesday, May 4, 2021   6:00 p.m. – 9:00 p.m.
Leveraging Generational Differences in the Workplace
Center for Professional Development – University of Denver, Denver, CO
Tuesday, December 1st, 2020   6:00 p.m. – 9:00 p.m.
Contact us for more information or to reserve your spot today.
Sample institutes include:
IDEA INCUBATIONS
What ideas do you have that need tending to blossom? No matter the idea, this institute provides the opportunity and support to reflect, stretch, and test your concept as it takes form and roots into real possibility.
LAUNCH PADS
You've cultivated your idea. You're ready to go. It's time to launch. Whether you're starting your own business, embarking on a creative enterprise, or moving your company in a new direction, you'll benefit from gathering with others to create concrete plans, build networks, set goals and determine next steps for moving your idea to reality.
VISIONARY TOOL KIT
What trademarks enable visionaries to set paths for the future? Join this institute to see where you are on the visionary spectrum and learn strategies for engaging in forward thinking, connecting unrelated dots, and incorporating the art of story to support your vision.
CREATIVITY HABITS
In most cases creativity does not come as a stroke of luck, but from carefully cultivated habits. With a world that touts innovation, you may be stuck without creative habits to feed your imagination and vision. Come learn easy to implement habits and routines that spark creativity and fuel creative energy.
RETREAT/REINVENT/RECHARGE
Is it time to reinvent yourself or your business? To set new goals and step onto a new trajectory? In a world of high demands and fast paced living, finding time to consciously create your future can be challenging. Take time to retreat from daily activities and give undivided attention to your goals and vision as a necessary step for reinvention.
POWER CONVERSATIONS
Conversations are the heart of communication and the building blocks of connection. Yet a study from Stanford University shows 9 out of 10 conversations miss their mark. Power and confidence result from conversations that have clarity, are authentic, and allow for both parties to be heard and understood. Join this institute to ensure your conversations at work and home hit the mark.
---
"Through these training sessions, I strengthened my knowledge and I am using the skills I learned to help those with whom I work achieve their goals. More importantly, the training helped me uncover my passions!"
– Chenya Song, Shanghai, China
"Maureen takes big concepts and makes them actionable. She interweaves research findings with her first-hand experience which helps audiences to contextualize the ideas. Whether she's working with a group or individual, her curiosity and attentiveness provide the backdrop while her ability to ask powerful coaching questions leads people to effectively develop and express themselves."
– Gail Fairfield, Leader of Advisor Training and Development for Office of Completion and Student Success, Indiana University